Snowbirds.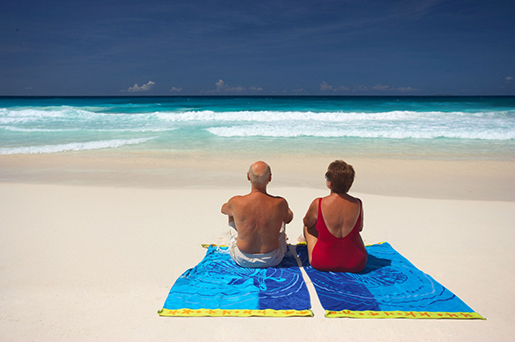 Click on the link below to understand the world of Snowbirds.
What the Heck is a Snowbird?
If you live outside of Canada, you may not know what a snowbird is, so let's start with definitions. There are several kinds of snowbirds; the famous Canadian Forces Air  acrobatic team, the black-eyed Junco nicknamed "snowbird", but the snowbird we're referring to is a Canadian traveler – usually retired – who loves to migrate to warmer climates in the winter months in order to escape Canada's cold weather.
Snowbirds Travel in Flocks.
Many snowbirds start as pairs but they inevitably end up flying south alongside hundreds of other couples. It's easy to make new friends as part of a group of mutual endeavor. Snowbird friendly RV parks and rental communities fill up with snowbirds at the same time making it easy for couples to meet and get to know each other when their energy is high. Boating south along the coastline or RVing are both very popular modes of travel. Many "snowbird friendly" RV parks receive most of their revenue from Canadian travelers.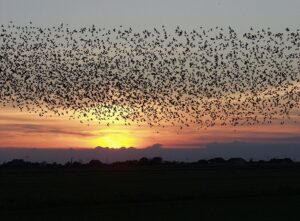 Where Do They Migrate To?
Florida is a popular snowbird destination. Other desirable locations include Mexico, Arizona, Texas, Las Vegas, Hawaii, California, and Costa Rica.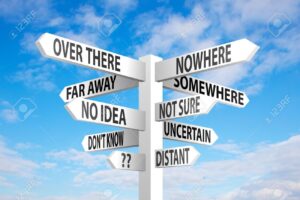 Snowbirds Have a Huge Economic Impact.
Snowbirds aren't typical tourist. They travel south and stay in one location for much longer. It's not unusual for snowbirds to stay at their secondary home for up to six months at a time. Canadians can usually stay a maximum of 182 days, or about six months during a 12-month period. Those days can be amassed during one trip or they could be the sum of several trips. That's the limit for most Canadians in order to retain residency in Canada and retain health benefits. Snowbirds pay real estate taxes and consume locally. They buy groceries, gas, auto insurance, eat out… They spend money. Some volunteer or work part time.
Preparing to be a Snowbird.
If you think packing for a two-week vacation is a big job, ask a seasoned snowbird what they think of such simple preparations. Here's a few of the things you're going to need to get organized for your extended time away:
Acquire proper insurance
Forwarding address
Registering your vehicle in the destination state
Bring copies of tax documents
Health check
Order prescription drugs
Winterize home (well, not so much on Vancouver Island).
Rent out your Canadian home while you're away?
Set up emergency contacts
Pack for three to six months of traveling
Don't forget to cancel paper deliveries. Nothing says "I'm not home!" like a mountain of newspapers on your porch.
Snowbirds tend to enjoy better health.
There is some research that indicates warmer climes lead to better health. Not hard to understand. Cold weather limits healthy habits like walking and bike riding. Avoiding the winter altogether is a great way to keep up those healthy habits. Besides, you look healthier with a tan. Most snowbirds are Baby Boomers between the ages of 50 and 69. They are active and tend to be well-off, well-educated, and easily adapt to the snowbird lifestyle.