Noticeboard for Coming Events on Vancouver Island
oomers community guide to Vancouver Island including shopping, restaurants, hotels, real estate, airlines, financial planning, investment advisers, brew pubs, wineries, vineyards, resorts, bed & breakfast, retirement facilities, assisted living, long term care, private home care, private health care, health care products & services, mind-body-spirit, service clubs Canadian forces, sports, golf, museums, attractions, art galleries, cinemas, casinos, concerts, live theatres, kayaking fishing & wild life watching charters, marinas.

July  August  September  October  November December

Recurring monthly events
Family Caregivers of British Columbia   Click here
Centre on Aging, University of Victoria  Click here
Hillside Seniors Health Centre/Yakimovich Wellness Centre – click here
Greater Victoria Eldercare Foundation,   Click here
Arthritis Society Victoria Schedule of Events: – Click here
Alzheimer Society First Link Bulletin, Victoria:-  Click hereFestivals on Vancouver Island 2015
http://www.timescolonist.com/life/islander/summer-festivals-the-best-of-the-island-for-2015-1.1960179
Click on banner ads. to open them
Click ad. to see Pam's upcoming information sessions.
 2016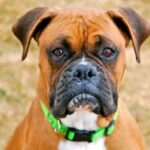 Hi, I'm Henry, please come and see me.
****************************************************
Click on this poster to enlarge it.
February
********************************************************
The Truth and Reconciliation Report: What Now?
The Canadian Club of Victoria Luncheon
with Louise Mandell Q.C., Chancellor VIU
February 16, 2016 – Harbour Towers Hotel ~ 11:45 am
Louise Mandell Q.C. is the featured guest speaker at the Canadian Club of Victoria luncheon on February 16, 2016.  She will provide insights on topics of interest to all Canadians; how will the recommendations of the Truth and Reconciliation Report be implemented, and what will this mean for Indigenous and non-Indigenous people?
Chancellor of Vancouver Island University (VIU), Louise Mandell is regarded as one of Canada's foremost Aboriginal rights lawyers and a tireless advocate for Canada's First Peoples.  An inspirational speaker who has received national recognition for her work, she is one of the founders of the law firm Mandell Pinder, established in 1983 to support Canada's Indigenous people to achieve recognition and implementation of their constitutional rights                               **************************
Location:  Harbour Towers Hotel ~ 345 Quebec Street ~ Parking available under the hotel
Cost:  Members $25    ~    Non-members $30
Guests are welcome but reservations are required by Friday, February 12th
For further information, please contact:
Ellen Stensholt, President, Canadian Club of Victoria:  ellen.stensholt@telus.net
Please call  250-370-1837 or visit:  http://www.eventbrite.ca/
http://www.thecanadianclubofvictoria.com/
*********************************************************
Tuesday February 23rd.
WordStorm!    
WordStorm – Nanaimo's popular Spoken Word and Open Mike event takes place at The First Unitarian Hall, 595 Townsite Road, Nanaimo on the last Tuesday of the month.
Come on February 23rd, just to listen and be entertained, or sign up for the Open Mike. Everyone is welcome!
Featured performers for February 23rd are: Jane Munro and Baoul Fernandes.
Live music at 6:30 and the program begins at 7:00.
To reserve for WordStorm, email David at ascentaspirations@gmail.com
Saturday February 27th.
****************************************************
Saturday February 27th.
The Canadian Cancer Society has a number of volunteer positions for our upcoming Monopoly Affair event in Victoria.
https://app.betterimpact.com/PublicEnterprise/EnterpriseSearch?Keyword=greater+victoria+monopoly&EnterpriseGuid=b13761a3-c184-4c39-a651-44dda5b970f1&SearchType=Keyword
Return to the top of the page.
March
Saturday March 12th.
Calling all 'Material Girls' and knitters…
to the first Oceanside Grandmothers event of 2016!   Come and visit our Fabric and Yarn Sale for a great selection of inexpensive fabric, yarn, wool, books, patterns, notions, machines and accessories. The sale will be held at Knox United Church, 345 Pym Street, Parksville on Saturday, March 12th from 9 a.m. – 3 p.m.  Parking is plentiful.  Admission is free.  Net proceeds will go to the Stephen Lewis Foundation Grandmothers Campaign.
(We welcome donations of material [no sample books please], yarn, notions, books, patterns, and machines [in working order] for all things sewing, quilting, knitting and crocheting.  Items can be dropped off at Knox on Thursday, March 10 from 9 am till noon).
For further Information call 250-752-1296 or 250-954-1885.
*************************************************
April
Saturday April 18th.
 2nd Annual Flavour of Chocolate culinary event.
This gala event supports Soroptimist Westshore who raise money to support Anney's Closet free store for at risk women to gain a fresh start; monetary awards for women to pursue education; and Imagining Possibilities conference for young women aged 15-24.
For more information please contact Deb Alcadinho Co-Chair, Fundraising Committee Soroptimist International of Victoria Westshore
Discover the elegance of chocolate in a chef competition and gala event April 23, 2016   http://flavourofchocolate.com
************************************************
May
June
July
August
September
October
November
 


December
This page is maintained as a public service by Seniors 101.