Noticeboard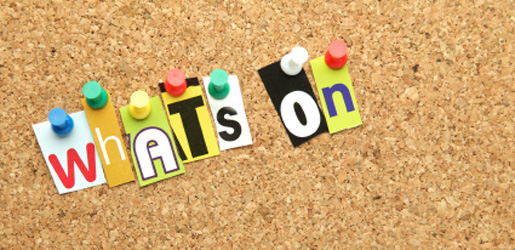 Seniors & zoomers community guide to Vancouver Island including shopping, restaurants, hotels, real estate, airlines, financial planning, investment advisers, brew pubs, wineries, vineyards, resorts, bed & breakfast, retirement facilities, assisted living, long term care, private home care, private health care, health care products & services, mind-body-spirit, service clubs Canadian forces, sports, golf, museums, attractions, art galleries, cinemas, casinos, concerts, live theatres, kayaking fishing & wild life watching charters, marinas.
Protect BC's Coastal Waters. 
Your Noticeboard Guide for Vancouver Island & Directory of Community Events for Zoomers & Seniors
Click on banner ads. to open.
Centre on Aging, University of Victoria www.coag.uvic.ca
Hillside Seniors Health Centre/Yakimovich Wellness Centre
1454 Hillside Avenue, Victoria
March 2014 Activities – click here
Sponsored by Greater Victoria Eldercare Foundation, www.gvef.org
Arthritis Society
Victoria Schedule of Events: Feb – June 2014 – Click here

Alzheimer Society
First Link Bulletin, Victoria: March-April 2014 - Click here
2014.
July – August – September – October - November – December
March
Deep Bay Marine Field Station.
Vancouver Island University.
Upcoming Activities and Events.  www.viu.ca/deepbay/visit-us/events.asp
Tuesday March 11th 2014.
Seniors Expo 2014.
Tuesday March 14th 9am to 4pm at Pearkes Recreation Centre, 3100 Tillicum Road, Victoria.
Contact Caroline at 250-812-8782 or www.seniorlivingmag.com/expo
Wednesday, March 12, 2014 6:30 – 8:00 PM
FREE Webinars for Family Caregivers
When Your Distress Brings Me Down (and what I can do about it)
As a family caregiver, you may find your emotional well-being strongly impacted by the well-being of the person you are caring for. It can feel sometimes as if you are one person. If this rings true to you, I encourage you to attend this webinar and learn an invaluable aid on how to gently unhook emotionally and mentally from your care recipient's experience. When you can do this, you will be much more able to caregive compassionately. Facilitator: Allison Reeves, Registered Clinical Counsellor.
Register for FREE by calling the Carering Voice Network at 1-866-396-2433 or register on-line at www.careringvoice.com  . Webinars are offered through your computer and telephone. If you don't have a computer, you can simply listen over the telephone.
Saturday, March 8
Elder College, Vancouver Island University, Nanaimo Campus, Building 250, Room 125. EMERGING CHINA
Over the past few decades, China has emerged as a world industrial and military power – rivaling even the United States. This Speaker Series explains the rapid industrialization of China and the social and environmental problems associated with it. The series will also chronicle China's rise as a world military power and the implications of this. Join us as we consider the rapid rise of China and its impact on the world that we live in today.
Social Issues as a Result of Rapid Change in China Helen Lansdowne, Acting Director for the Centre for Asia-Pacific Initiatives, University of Victoria
During three decades of post-Mao reforms, China has implemented many changes, gradually liberalizing the economy, reviving markets ad private sector activities. Depending on where one looks, in the countryside or in the cities, the effects of economic change on the lives of women and girls have been significant and varied. This talk will introduce how the world of women has changed in China, economically, socially and politically. For example, the shift away from agriculture has meant a push factor out of the countryside, sending many young women to urban areas to take up factory work. Economic change was the catalyst for the One Child policy, leading to the re-emergence of "son preference" in the rural areas to the detriment of baby daughters, while at the same time giving urban women in China a position of bargaining never experienced before. Finally, political change for women in China continues to be unchanged with the ongoing lack of opportunities for women to be involved in positions of state power.
VIU ElderCollege members can register in advance for the series (ELDN 020 S14N01) for $30 + TAX = $31.50. Tickets can also be purchased at the door for $10 per session.
For more information about ElderCollege courses and to register call Toll Free: 1-866-734-6252. Parksville/Qualicum: (250) 248-2096. OR email us at: pqcampus@viu.ca
Sunday March 16th 2014
A fundraiser concert Presented by/at St. Andrews United Church. Proceeds to St. Andrews Church Reno Song of the Prairies with Saskia and Darrel Sunday (afternoon) March 16th at 2:00 PM. Advance Tickets $12/Person or $10/Seniors at Westcoast Floral, Fascinating Rhythm. Tom Lee Music or at the Church – 250-753-1924 For more info please call 250-754-6539 Tickets $15 at the door. Last spring Saskia and Darrel were at St Andrews United Church with Gary Fjellgaard and now they are back for a concert filled with their own special brand of beautiful folk music.
Get ready to enjoy a heart-warming evening of music, merriment, and mayhem, as Saskia and Darrel deliver a fun blend of folk music, an unpredictable series of songs that change every night. They delight their audience with tales about Louis Riel, Prairie Elevators, Patchwork Quilts, War brides, and David Thompson and then surprisingly will break into Swiss yodeling; some fabulous blues, or sing in Gaelic, Spanish, Dutch, German or French. A show not to be missed!!!!
Great Plains are a veteran touring act; with an easy, crowd-friendly style that instantly endears them to any audience. This is true Canadiana; real songs drenched in our culture and heritage delivered in a comfortable highly skilled set with oodles of self-poking humor. A taste of Celtic, a dab of bluegrass, and lots of engaging stories wrapped around extremely ear-wormy melodies.
Darrel and Saskia are practicing spiritualists, long distance hikers, and part-time vegetarians. In their long and speckled careers they have been incarnated as loggers, fire-camp cooks, real estate aide-de-campes, and gandy-dancers. Ultimately though, despite the better advices of their children, their love of music won out and they escaped reality by promising each other that they would sustain a life-style by touring the world and playing folk music. And so they did.
http://www.thegreatplains.ca/       
http://www.twitter.com/saskandarre%20l
Tuesday March 18th
The Victoria Fibromyalgia Group will meet on Tuesday March 18th at 1:00 at the First Metropolitan United Church, Quadra & Balmoral (enter through the courtyard – watch for sign & balloons). Gary Brandstadt will speak & lead a discussion on the neurobiological connection of Fibromyalgia to High Sensitivity & Sensation. $2 donation.  250 381 5202 or 250 381 1182
Tuesday, March 18, 2014 — 11:45 am
Rear-Admiral Truelove to provide unique perspective with The View From the Admiral's Bridge Window
The Canadian Club of Victoria Luncheon at The Coast Harbourside Hotel RAdm Wm (Bill) Truelove is the featured speaker at the Canadian Club luncheon on Tuesday, March 18 at the Coast Harbourside Hotel.  He will provide the audience with a unique perspective on the operations of the Maritime Forces in the Pacific Region with a presentation entitled The View from the Admiral's Bridge Window: Operational Excellence in the Pacific Region.  With the recent unfortunate incident on (HMCS) Protecteur, our Canadian naval defences have become a major concern locally and nationally.
RAdm Truelove's distinguished career spans several decades and most of the world's oceans, including a 5 month deployment to the Persian Gulf in support of Operation Apollo – Canada's contribution to the War on Terrorism. He commanded the Naval Officer Training Center in Victoria, BC from September 2003 until June 2004. He was promoted to Commodore in June 2009, and was Commandant and Vice Chancellor of the Royal Military College of Canada from 2009 – 2011.
Following a 9-month deployment at ISAF HQ, Kabul, Afghanistan as the Deputy in the Strategic Communications Directorate, RAdm Truelove was promoted to his current rank in May 2012, and in June 2012 assumed Command of Maritime Forces Pacific / Joint Task Force Pacific.
The Coast Harbourside Hotel is at 146 Kingston Street, and there is free parking under the hotel.  The cost of the luncheon is $25 for members of the Canadian Club and $30 for non-members.  Guests are welcome but reservations are required – please call 250-370-1837 by end-of-business Friday March 14, 2013.
For further information, please contact:Ellen Stensholt, Vice President, Canadian Club of VictoriaPhone  250-544-1841   ellen.stensholt@telus.net
For more details about the Canadian Club of Victoria and the speakers series, please visit:http://thecanadianclubofvictoria.com/
Saturday, March 22
Health and Wellness Courses, Spring 2014
Ruminations: Learn to Whirl on the Sufi Path The poetry of Persian Mystic Jalalludin Rumi has become very popular in North America over the last 20 years, and has spawned a great interest in Sufism, the mystical branch of Islam from which Rumi emerged. Come learn about Rumi's life and philosophy, and experience the ecstatic Sufi chanting ritual of zhikr ("remembrance") and the moving meditation of whirling (as a dervish) in a practical, well-paced workshop that caters to all ages and physical abilities—no previous dance experience required! The day will emphasize the Sufi message of creating space and peace within oneself. As Rumi himself said, "The clear bead at the centre changes everything—there are no edges to my loving now."
Instructor: Jason Cressey, PhD (psychology), lectures for UVic's Department of Educational Psychology and Leadership Studies, and is director of "Motivation in Mind" corporate seminars and motivational training. He specializes in body language, interspecies communication, social skills, interpersonal relationships and cultural differences.
Date: Saturday, March 22. Time: 11:30 am to 5:30 pm. Please feel free to bring a bag lunch.
Sessions: 1. Fee: $75 plus $3.75 GST. Code: HPHE233 2014S C01. REGISTER NOW ONLINE: www.continuingstudies.uvic.ca/health/courses/general  or phone 250-472-4747 PARKING: there is now a flat fee of $2.50 for parking in all campus lots in the evenings and all day Saturday. Parking remains free on Sunday and official holidays.
Saturday, March 22
The Rise of China as a World Power Robert Hanlon, PhD., Philosophy, History and Politics Faculty, Thompson Rivers University
We are living in what some writers have labeled the China Century. But should a rising China be seen as a threat or opportunity for global stability? In this talk, we will explore some of the many political, economic and social challenges facing the world's most populous country. We will also look at how a global power shift across the pacific is transforming Canada's economic landscape. Special attention will be placed on the Chinese government's evolving policy commitments to human rights, energy security, and sustainable development.
VIU ElderCollege members can register in advance for the series (ELDN 020 S14N01) for $30 + TAX = $31.50. Tickets can also be purchased at the door for $10 per session.
For more information about ElderCollege courses and to register call Toll Free: 1-866-734-6252. Parksville/Qualicum: (250) 248-2096. OR email us at: pqcampus@viu.ca
Saturday March 22nd 2014.
Milner Gardens is holding a Volunteer Opportunity Day Saturday March 22nd from 1pm to 3pm, for those interested in finding out what opportunities are available. No pre-registration is required. Drop in to meet volunteers and staff and see how you can volunteer and help the gardens grow.
For more information 250-752-8573 ext 226 or view the volunteer position descriptions at http://www.viu.ca/milnergardens/get-involved.asp
Tuesday March 25th 2014.
WordStorm!
WordStorm – Nanaimo's popular Spoken Word and Open Mike event now takes place at The Vault, 499 Wallace Street, Nanaimo on the last Tuesday of the month. The Vault is now under new ownership and has a new menu. Come just to listen and be entertained, or sign up for Open Mike and be part of the entertainment. For March only, our Open Mike is all Spoken Word – original work must be memorized and performed without notes. Everyone is welcome!
On March 25th, WordStorm's featured performers will be: Missy Peters, Kendall Patrick and Sebastien Wen.
Reservations are recommended. Consider coming early for dinner or a snack at The Vault 250-591-0776. For WordStorm itself, doors open at 6:30 and the program begins with Open Mike at 7:00. To reserve for WordStorm, email David at ascentaspirations@gmail.com    www.wordstorm.ca
Thursday, March 27, 2014 6:30 – 8:00 PM
FREE Webinars for Family Caregivers
It's Up To You: Advocacy Skills for Family Caregivers
In your role as a family caregiver, you will often find yourself in circumstances where you will need to advocate not only for the person you are caring for, but also for yourself. You may need to be present at medical appointments, research and access services, resolve problem situations, ensure all care needs are met and set boundaries as to how much care you are willing and able to provide. During this webinar you will learn skills and strategies for being an effective advocate, how to be clear on what you want in a situation, tips for problem-solving and how to more effectively communicate with healthcare professionals. Facilitator: Maureen Grant, Community Social Worker, Island Health
Register for FREE by calling the Carering Voice Network at 1-866-396-2433 or register on-line at www.careringvoice.com  . Webinars are offered through your computer and telephone. If you don't have a computer, you can simply listen over the telephone.
Return to the top of the page.
April
Thursday April 3rd – Saturday April 5th 2014
Seniors Living at Risk: Whose Choice is it Anyway?
Gerontological Nurses Association of BC 2014 Provincial Conference & AGM at The Inn at Laurel Point, Victoria BC
Presentation Titles:
Risky Business – Tolerable versus Intolerable – A Care Planning Dilemma
What BC's Adult Guardianship Laws Say About Who Decides
This Abuse and Neglect Case is Giving Me an Ethical Headache
Ethics & Safety in Home Care: Perspective on Home Support Workers
Risk Choice in LTC: Whose Voices Matter?
Lenses of Risk: Who Has the Best Focus
Healing Moral Distress
Health Professionals and Public Welcome Early Bird Registration by Jan 31st Registration deadline March 17th Registration form at http://www.gnabc.com/
Saturday April 5th & Sunday 6th 2014 on the Royal Roads campus, Victoria
Aging Well in Community – a two-day course through Royal Roads University.
You can now take our two-day version of the ten-week study group. Andrew Moore and Margaret Critchlow have developed our own curriculum and are excited to offer an experiential learning opportunity that makes it fun to contemplate growing older. The course fee is $135 plus tax.
To register for courses in Sooke and at Royal Roads: Please visit http://cstudies.royalroads.ca/courses/course-listings.htm?courseID=54
Click here to download our brochure, here to read what participants said about the first course offering, March 9 & 16, 2013, and here to see what they said about the May 24, 25 course on the Royal Roads University Campus.
This course is portable. To bring it to your community please contact us: seniorcohousing@gmail.com
Saturday April 12th 2014.
2nd Annual Vintage/Retro inspired Faire.
You are invited to the 2nd Annual Vintage/Retro inspired Faire to be held at the Church of the Ascension, Wembley Road, Parksville.
Contact 250-752-3637 www.facebook.com/MirellasBiscottiMore
Monday, April 14, 2014 6:30 – 8:00 PM
FREE Webinars for Family Caregivers
Dealing With Your Overwhelming Negative Thoughts (before it's too late!)
This webinar is for you if you are feeling overwhelmed with negative thoughts which lead to feelings of anger (possibly even rage) or dislike and hatred in your role as a family caregiver. Learn how to interrupt these strong negative thoughts before they get out of control. No matter what your caregiving situation, Allison will help you learn how to utilize a concrete tool for diffusing these situations. Facilitator: Allison Reeves, Registered Clinical Counsellor
Register for FREE by calling the Carering Voice Network at 1-866-396-2433 or register on-line at www.careringvoice.com  . Webinars are offered through your computer and telephone. If you don't have a computer, you can simply listen over the telephone.
Saturday April 19th
2014 Easter Seals Splash of Colour.
The Easter Seals Splash of Color Family Fun Run is designed to encourage friends and family to participate together in a unique and fun event and raise funds to help send children with disabilities to Easter Seals camps across British Columbia. In 2013, the inaugural year of operation, this event was sold out with 500 participants. Participants pay a registration fee and are encouraged to fundraise with the opportunity to win fabulous prizes. Each participant receives a white t-shirt with their registration fee and are showered with coloured powder. After the run is finished, there is an "after party" complete with music, food, drinks, fundraising prizes and draws! This year the event will take place on April 19th, 2014 at Royal Roads University. http://www.splashofcolor.ca
Saturday April 26, 2014
Rally 4 Memories, the drive for dementia
A poker run car rally from Victoria to Tofino to raise funds in support of the We Rage We Weep Alzheimer Foundation. Your entry fee of $600 per car (based on 2 people, driver & navigator) includes:
• A tax receipt sent to all participants
• Driver's Meeting launch party including refreshments hosted by Philip Nyren Menswear Womenswear
• TWO night's accommodation (standard room) of your choice at Middle Beach Lodge, Tofino
• Arrival reception including drinks & appetizers
• A delicious dinner prepared exclusively for our event
• Breakfast at the Lodge each morning
• And lunch mid-Island hosted by Tigh-na-Mara Seaside Spa Resort
Various stops along the way will allow you to connect with fellow car enthusiasts and collect your winning poker cards. Prizes will be awarded for the top three poker hands.
To register call (250-920-9573), email info@werageweweep.com  or go online to We Rage We Weep Alzheimer Foundation http://www.werageweweep.com/rally4memories/index.html
We are also looking for prize give away items. If you would like to showcase you business or services to our participants let us know.
Help us spread the word. Call your friends. It's the most fun you can have in your car!
We Rage, We Weep Alzheimer Foundation   www.werageweweep.com
Return to the top of the page.
May 
Saturday May 3rd 2014.
The popular Qualicum Beach street festival FIRE & ICE.
http://www.fireandicestreetfestival.com/
Tuesday, May 6, 6:30 – 8:00 PM
Spring 2014 – FREE Webinars for Family and Friend Caregivers
Common Caregiver Misconceptions Revealed
Join Allison in revealing and then debunking some of the commonly held misconceptions related to family caregiving. We will explore how insidious these beliefs are, the ways they may be impacting your caregiving… Read more
Oceanside Grandmothers to Grandmothers present: BOTH SIDES OF THE CAMERA
May 15, 2014, 7-9 pm at The Grand Hotel Ballroom, Nanaimo
A fundraiser to benefit The Stephen Lewis Foundation's Grandmothers to Grandmothers Campaign
Join us for an interesting and fun evening as two award-winning and accomplished sisters tell us about their interesting lives and careers in from of and behind the camera:
Rosemary Thompson – Director of Communications for the National Arts Centre; For 22 years, she worked as a journalist for CTV and CBC across Canada and the US
Virginia Thompson – President of Verite Films, Executive Producer of InSecurity and Canada's #1 comedy series for five years straight – Corner Gas
Tickets: $30 (includes refreshments) Available after April 15 at : The Grand Hotel (Nanaimo), Cranky Dog Music (Parksville), The Shoe Inn (Qualicum)
Contact: oceanside2g@gmail.com
Saturday May 31st and June 1st
2014 Easter Seals 24 Hour Relay: The Easter Seals 24 Hour Relay is now in its 20th year of operation in 2014. Participants run or walk the 4km course around UVIC Centennial Stadium on May 31 and June 1st to raise funds to send children with disabilities to Easter Seals camps across British Columbia. Prior to the event, participants will raise money by collecting pledges and fundraising in support of the event. In 2013, this event saw over 1500 participants, helping send 850 British Columbia children with disabilities to camps in which they are able to increase their independence and meet other children with similar disabilities. This is a weekend of fun, entertainment and community involvement. http://www.24hourrelay.com/default.aspx
Return to the top of the page.
June
African Marketplace
June 7, 2014, 10 am – 4 pm at St. Paul's Church Hall, 100 Chapel Street, Nanaimo
Presented by the NanGo Grannies in support of the Stephen Lewis Foundation.  Event will include Food, Handicrafts, Textiles, Jewellery
Further information: 250-753-3699 or www.nangogrannies.org
Friday June 27th – Sunday 29th 1014
2014 Island Summer Games.
The Island Summer Games is an annual festival of sport and entertainment hosted in Victoria, BC. Now in its 5th year of operation, the Island Summer Games offers a 3-on-3 basketball tournament, slo-pitch, soccer, dodgeball, touch football and 4-on-4 ball hockey. Anyone and everyone is encouraged to register create a team to partake in the sporting events. In addition to the sporting events, there will be DJ's, a beer garden, an outdoor barbecue, food vendors, exhibitors, awards and much more! This is a charitable event, each year benefiting local non-profit organizations. The 2014 Island Summer Games will be hosted in Topaz Park on June 27th -29th. More information at https://islandsummergames.com
Return to the top of the page.
July
Return to the top of the page.
August
Saturday August 9th & 10th.
Coombs Fall Fair.
Friday August 15th – 17th.
Vancouver Island Exhibition (Nanaimo).
Saturday August 23th.
Cobble Hill Fall Fair.
Saturday August30st – September 1st.
Saanich Fair.
Return to the top of the page.
September
Friday September 5th – 7th
Cowichan Exhibition.
Saturday September 6th – 7th.
Sooke Fall Fair.
Friday September 12th – 14th.
Luxton Fall Fair.
Saturday September 13th – 14th.
Salt Spring Fall Fair.
Return to the top of the page.
October
Return to the top of the page.
November
Return to the top of the page.
December
Return to the top of the page.
This page is maintained as a public service by Seniors 101.