Noticeboard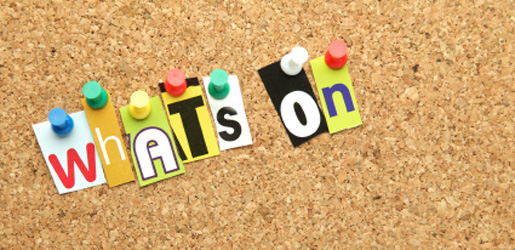 Seniors & zoomers community guide to Vancouver Island including shopping, restaurants, hotels, real estate, airlines, financial planning, investment advisers, brew pubs, wineries, vineyards, resorts, bed & breakfast, retirement facilities, assisted living, long term care, private home care, private health care, health care products & services, mind-body-spirit, service clubs Canadian forces, sports, golf, museums, attractions, art galleries, cinemas, casinos, concerts, live theatres, kayaking fishing & wild life watching charters, marinas.
Protect BC's Coastal Waters. 
Your Noticeboard Guide for Vancouver Island & Directory of Community Events for Zoomers & Seniors
Click on banner ads. to open.
Spring Special.
Advertise on Seniors 101 and on our sister site Island Woman for one year for only $450.00.
Or advertise on all 3 of our sites Seniors 101,  Island Woman and Vancouver Island Now for one year for only $500.00. 
Centre on Aging, University of Victoria www.coag.uvic.ca
Hillside Seniors Health Centre/Yakimovich Wellness Centre
1454 Hillside Avenue, Victoria
March 2014 Activities – click here
Sponsored by Greater Victoria Eldercare Foundation, www.gvef.org
Arthritis Society
Victoria Schedule of Events: Feb – June 2014 – Click here

Alzheimer Society
First Link Bulletin, Victoria: March-April 2014 - Click here
2014.
July – August – September – October - November – December
April
Deep Bay Marine Field Station.
Vancouver Island University.
Upcoming Activities and Events.  www.viu.ca/deepbay/visit-us/events.asp 
VANCOUVER ISLAND UNIVERSITY ELDERCOLLEGE NEW SHORT TERM CLASSES BEGIN THE WEEK OF APRIL 28th 2014
 Are you 50 or better and looking for something interesting and exciting to do this Spring?  Then sign up for a short term course offered at Vancouver IslandUniversity ElderCollege.  The price is right at only $25 per course!  Classes begin April 28.  Contact us at: www.viu.ca/ElderCollege or 1(866)734-6252.
The 2014 Masterminds lecture series will begin on Wednesday, April 9, 2014. Masterminds highlights the continuing contributions of the University of Victoria's retirees to the university and to the community. It is presented with the generous support of the University of Victoria, the UVic Retirees Association and the Centre on Aging.
This is a free series of four lectures, held Wednesday evenings in April from April 9 to April 30, in the UVic Hickman building, room 105, from 7:00PM to 8:15PM.
The 2014 lecture dates and topics are:
April 9, 2014:

I Did it My Way: Memoir of a Woman from Hong Kong

, Dr. Fong Wong

April 16, 2014:

Contributions of Mathematical Modelling to Controlling Infectious Diseases

, Dr. Pauline van den Driessche

April 23, 2014:

Studying Islam in the Academic Context

, Dr. Andrew Rippin

April 30, 2014:

Healing, Humor and High Level Wellness

, Dr. Martin Collis
For more information about the lectures, please visit: http://www.coag.uvic.ca/events.htm 
This is a free lecture series and registration is strongly advised by calling 250-721-6369. 
Saturday April 26, 2014
Rally 4 Memories, the drive for dementia
A poker run car rally from Victoria to Tofino to raise funds in support of the We Rage We Weep Alzheimer Foundation. Your entry fee of $600 per car (based on 2 people, driver & navigator) includes:
• A tax receipt sent to all participants
• Driver's Meeting launch party including refreshments hosted by Philip Nyren Menswear Womenswear
• TWO night's accommodation (standard room) of your choice at Middle Beach Lodge, Tofino
• Arrival reception including drinks & appetizers
• A delicious dinner prepared exclusively for our event
• Breakfast at the Lodge each morning
• And lunch mid-Island hosted by Tigh-na-Mara Seaside Spa Resort
Various stops along the way will allow you to connect with fellow car enthusiasts and collect your winning poker cards. Prizes will be awarded for the top three poker hands.
To register call (250-920-9573), email info@werageweweep.com  or go online to We Rage We Weep Alzheimer Foundation http://www.werageweweep.com/rally4memories/index.html
We are also looking for prize give away items. If you would like to showcase you business or services to our participants let us know.
Help us spread the word. Call your friends. It's the most fun you can have in your car!
We Rage, We Weep Alzheimer Foundation   www.werageweweep.com
Sunday; April  27 at 2:00  PM
A Concert with Saskia and Darrel  also known as "The Great Plains" At: Duncan United Church. Advance Tickets $10, available at the church or call 250 746 6043 or $12 at the door. 
April 26th and 27th from 10am to 4pm
Milner Gardens 13th Annual Spring Plant Sale & Shred-it Fundraiser

On April 26th and 27th from 10am to 4pm enjoy the 13th Annual Spring Plant Sale. Come early for best selection! Master gardeners will help answer your plant questions or choose the right plant. Enjoy the peak spring Rhododendron bloom, then relax with tea, scones and soup in the Tea Room from 10 am to 4pm.
Garden admission is $5.25 for adults and $3.15 for students including tax. Children 12 and under accompanied by an adult, and Milner Gardens Members receive free admission.
Milner Gardens members only early access to the plant sale is Friday, April 25th, from 5pm to 7pm. Please bring your membership card to access this event.
Have your personal documents destroyed in front of you by Shred-it on Saturday April 26th from 10am to 1pm, for the suggested donation of $5 per box. Please bring paperwork in boxes, cartons or bags to the upper parking lot of Milner Gardens.

Milner Gardens & Woodland closes at 5pm; last entry is 4:30pm.
No pets permitted except guide and service dogs. Yearly membership passes are available for unlimited entry to the gardens, for $27 for adults and $44 for a household, including tax.
For more info 250-752-6153 or www.milnergardens.org
2179 West Island Highway, Qualicum Beach, BC
Experience Oceanside Spring Lifestyle Expo
Sunday, April 27, 2014 10:00 am – 4:00 pm
Qualicum Beach Civic Centre, 747 Jones Street
Qualicum Beach, BC
Hosted by Qualicum Beach Chamber of Commerce,
124 Second Ave W, Qualicum Beach, BC
250-752-0960 .  www.qualicum.bc.ca/
Tuesday April 29th:
WordStorm!
WordStorm – Nanaimo's popular Spoken Word and Open Mike event now takes place at The Vault, 499 Wallace Street, Nanaimo on the last Tuesday of the month. The Vault is now under new ownership and has a new menu.
Come just to listen and be entertained, or sign up for Open Mike and be part of the entertainment. For March only, our Open Mike is all Spoken Word – original work must be memorized and performed without notes. Everyone is welcome!
On April 29th, WordStorm's featured performers will be: Emilia Nielson and Lorne Daniel.
Reservations are recommended. Consider coming early for dinner or a snack at The Vault 250-591-0776. For WordStorm itself, doors open at 6:30 and the program begins with Open Mike at 7:00.
To reserve for WordStorm, email David at ascentaspirations@gmail.com 
Return to the top of the page.
May 
Saturday May 3rd 2014.
The popular Qualicum Beach street festival FIRE & ICE.
http://www.fireandicestreetfestival.com/
Sunday; May 4th  at 2:30  PM
A Concert with Saskia and Darrel  also known as "The Great Plains"At: Brentwood Bay United Church  7162 – West Saanich Road
Advance Tickets $10, available at the church or call 250 652.2713 or $12 at the door. 
Tuesday, May 6, 6:30 – 8:00 PM
Spring 2014 – FREE Webinars for Family and Friend Caregivers
Common Caregiver Misconceptions Revealed
Join Allison in revealing and then debunking some of the commonly held misconceptions related to family caregiving. We will explore how insidious these beliefs are, the ways they may be impacting your caregiving… Read more
Tuesday, May 6th, 7:00pm
Arrows to the Moon: Avro's Engineers and the Space Race.
The Parksville-Qualicum AERO Club is pleased to present author and historian of technology, Christopher Gainor, for an evening of reflection on Tuesday, May 6th, 7:00pm at the PQAC Club House.  Gairnor will shares his insights about the contribution made to NASA and the Space Race by the Avro Arrow's Engineers and Scientists.
Gainor is the international space programs editor for 'Quest: The History of Spaceflight Quarterly', and is a regular contributor to the Canadian edition of 'Space Quarterly'.  He is second Vice President of the Royal Astronomical Society of Canada, and a Fellow of the British Interplanetary Society.
Book titles to Gainor's credit include 'Canada in Space', 'To a Distant Day', and, 'Who Killed the AVRO Arrow?'
In addition to writing, Gainor holds a PhD from the University of Alberta in the History of Technology, and has taught history at the University of Victoria and the Royal Military College of Canada at CFB Esquimalt.  He is also known for bringing history alive through his appearances as Sir Winston Churchill.
If you have any interest in the Avro Arrow or space travel, you won't want to miss this presentation!  The meeting is open to PQAC members and non-members.  Due to limited space, please reserve your seat(s) in advance by contacting Club President Fred Evoy at  250-248-7680 or by email at  gwfevoy@shaw.ca    or Randy Parcels at  250-594-7273 or email at parcels942@shaw.ca   Optional donations at the door are appreciated.  A limited number of Rainor's books will be available for purchase.
Thursday May 8th 2014.  1:00 – 2:00 PM.
Maintaining Balance in Your Life While Caregiving
Facilitated by: Barb Small, Program Development Coordinator, Family Caregivers' Network
It is important for family caregivers to find a way to balance the demands of caring for another person and taking care of their own physical, mental and emotional heath. It is difficult to predict when caregiving might become part of your life and when the time comes the additional responsibilities often get squeezed into an already busy life. Many caregivers take on this new role without letting go of anything else and end up exhausted and burnt out. In this webinar we will explore strategies for managing your time, identifying what drains your energy and what energizes you and how to restore balance in your life while caregiving.
Registration: To register for these FREE sessions, call the Care-ring Voice Network at 1-866-396-2433 or register on-line at http://www.careringvoice.com/tele-upcoming-sessions.php?id_organization=27
Webinars are offered through your computer and over the telephone. If you don't have a computer, you can simply listen over the telephone.
For more information on any of these FCW events call the Family Caregivers' Network at 250-384-0408 (toll-free 1-877-520-3267) or email caregiversupport@fcns.ca .
Click here for a poster of these events. Please feel free to forward this information to anyone you think might be interested.
We gratefully acknowledge the United Way of Greater Victoria, the Province of BC and the Vancouver Island Health Authority for partial funding of these events.
Oceanside Grandmothers to Grandmothers present: BOTH SIDES OF THE CAMERA
May 15, 2014, 7-9 pm at The Grand Hotel Ballroom, Nanaimo
A fundraiser to benefit The Stephen Lewis Foundation's Grandmothers to Grandmothers Campaign
Join us for an interesting and fun evening as two award-winning and accomplished sisters tell us about their interesting lives and careers in from of and behind the camera:
Rosemary Thompson – Director of Communications for the National Arts Centre; For 22 years, she worked as a journalist for CTV and CBC across Canada and the US
Virginia Thompson – President of Verite Films, Executive Producer of InSecurity and Canada's #1 comedy series for five years straight – Corner Gas
Tickets: $30 (includes refreshments) Available after April 15 at : The Grand Hotel (Nanaimo), Cranky Dog Music (Parksville), The Shoe Inn (Qualicum)
Contact: oceanside2g@gmail.com
Monday, May 26th, 2014 6:30 pm – 8:30 pm
The 100 Faces of Arthritis
Join us at the Lounge C at Beban Park Rec. Centre – 2300 Bowen Road in Nanaimo, BC for this powerful Free Arthritis Public Forum!    Renowned local Rheumatologist  Dr. Maqbool Sheriff will deliver the most current information about the over 100 types of Inflammatory Arthritis'.  (RA, Gout, Lupus etc.)  He will discuss signs and symptoms, diagnosis and intervention, medications and why these diseases are not something you can ever ignore!  Come get your questions answered! Free but registration is required. Toll Free 1.866.414.7766
Tuesday, May 27th, 2014  1:30 – 3:30 pm
Chronic Pain Management Workshop
You are invite to a workshop at the Lounge C at Beban  Park Rec. Centre – 2300 Bowen Road, Nanaimo, BC . The main objective of this workshop is to improve your understanding of the principles of pain management and its treatments, introduce different methods to cope with chronic pain and show how to take an active role in your our pain management.  Participants have the chance to learn new information and skills that will complement conventional treatments.  Everyone with any type of Chronic Pain is welcome to attend!
Facilitator: Cari Taylor – Manger of Education & services for The Arthritis Society> Free but registration is required. Toll Free 1.866.414.7766
 Saturday May 31st and June 1st
2014 Easter Seals 24 Hour Relay: The Easter Seals 24 Hour Relay is now in its 20th year of operation in 2014. Participants run or walk the 4km course around UVIC Centennial Stadium on May 31 and June 1st to raise funds to send children with disabilities to Easter Seals camps across British Columbia. Prior to the event, participants will raise money by collecting pledges and fundraising in support of the event. In 2013, this event saw over 1500 participants, helping send 850 British Columbia children with disabilities to camps in which they are able to increase their independence and meet other children with similar disabilities. This is a weekend of fun, entertainment and community involvement. http://www.24hourrelay.com/default.aspx
Return to the top of the page.
June
African Marketplace
June 7, 2014, 10 am – 4 pm at St. Paul's Church Hall, 100 Chapel Street, Nanaimo
Presented by the NanGo Grannies in support of the Stephen Lewis Foundation.  Event will include Food, Handicrafts, Textiles, Jewellery
Further information: 250-753-3699 or www.nangogrannies.org
Wednesday, June 25th, 2014,
THE SALVATION ARMY 10th ANNUAL Charity Golf Classic at the Nanaimo Golf Club
Registration:  $150 Includes: $30 Tax Receipt, 18 Holes of Golf, Power Cart, Putting Contest, warm up Bucket of Balls, Dinner, a Live and Silent Auction and Prizes.
Format: Texas Scramble       Registration:   11:30 a.m. Shotgun Start:  1:30 p.m.
REPLY TO: Dawne Anderson 740-1004 or fax 753-1914, dawne_anderson@sananaimo.org  Mail to: The Salvation Army, 505-8th St. Nanaimo, B.C. V9R 1B5.  Thank you for supporting The Salvation Army
Friday June 27th – Sunday 29th 1014
2014 Island Summer Games.
The Island Summer Games is an annual festival of sport and entertainment hosted in Victoria, BC. Now in its 5th year of operation, the Island Summer Games offers a 3-on-3 basketball tournament, slo-pitch, soccer, dodgeball, touch football and 4-on-4 ball hockey. Anyone and everyone is encouraged to register create a team to partake in the sporting events. In addition to the sporting events, there will be DJ's, a beer garden, an outdoor barbecue, food vendors, exhibitors, awards and much more! This is a charitable event, each year benefiting local non-profit organizations. The 2014 Island Summer Games will be hosted in Topaz Park on June 27th -29th. More information at https://islandsummergames.com
Return to the top of the page.
July
Return to the top of the page.
August
Saturday August 9th & 10th.
Coombs Fall Fair.
Friday August 15th – 17th.
Vancouver Island Exhibition (Nanaimo).
Saturday August 23th.
Cobble Hill Fall Fair.
Saturday August30st – September 1st.
Saanich Fair.
Return to the top of the page.
September
Friday September 5th – 7th
Cowichan Exhibition.
Saturday September 6th – 7th.
Sooke Fall Fair.
Friday September 12th – 14th.
Luxton Fall Fair.
Saturday September 13th – 14th.
Salt Spring Fall Fair.
Return to the top of the page.
October
Return to the top of the page.
November
Return to the top of the page.
December
Return to the top of the page.
This page is maintained as a public service by Seniors 101.