Newsletter – November 2012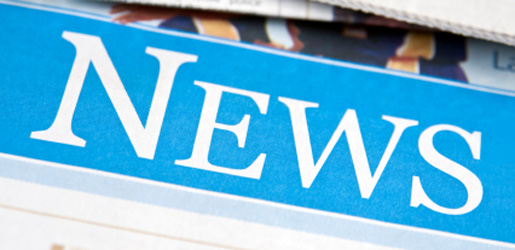 Back to Newsletter Archive | Back to Island Voices
Arts & Alzheimer's
November 2012 Newsletter for Seniors on Vancouver Island
Recently I was fortunate to attend a presentation by Dr. Marjorie Moulton on "Arts and Alzheimer's". Over the years I have worked with people affected by this condition and I have read and discussed with others a great deal about Alzheimer's. Without a doubt Dr. Moulton's observations and experience was the finest presentation I have ever attended. There was no jargon or vagaries; everything was broken down into simple, easy to understand points. The "Arts and Alzheimer's" presentation is a must for all caregivers and families of those with Alzheimer's. The powerful message that I received was that we must accept and work in the now.
The following article was written by Dr. Moulton for Seniors 101. Please assist in making others aware of this program.
Roy Summerhayes.
Arts & Alzheimer's
As someone who has a personal connection to dementia (my father lost his battle with Alzheimer's in 1995) as well as someone who works in the field I feel it is important to take every opportunity afforded me to dispel some of the myths.
One such myth is that once a person has dementia they essentially cease to exist as the person they once where forever altered by the disease.  This causes some family members, friends, the community at large, even care professionals to write them off long before they actually leave us.  This is a cruel unfortunate and misinformed attitude.
Allow me to reveal what, in my experience, is a truer picture.  Over the last nearly 2 years I have had the privilege of working with dementia clients through a program called Arts & Alzheimer's.  This is a simple two hour program offered twice a week to those 70% of people with various forms of dementia living at home with their caregivers.  These are the folks that may not get out much.  Their caregivers are often overwhelmed; they are self conscious and feel isolated from their community.  Through a format of art and music an astounding degree of self expression, social interaction and camaraderie is unleashed.   The focus is always on the person and the activity of the day not the disease.  Amazingly, the result is a room full of people chatting, laughing, interacting, creating and being themselves with no hint of anything out of the ordinary.  In fact visitors to this program always sheepishly ask, "So who are the people with dementia?"
I share this because I believe it is not the person with dementia that has the issue but rather the rest of us.  We need to learn to adjust our sails because they no longer can.  To do so we need to let go of the past.  We need to release the desire to keep them as they were and embrace them for who they are now.  In doing so you may find the person you love is very much still there they just require a little more support and unconditional acceptance.  Their illness is going to remove their buffers, slowly eroding the social graces.  Their interactions are going to become raw, uncensored, like a child's. Think of it as similar to a time when you might have had a little too much to drink perhaps and you found yourself saying or doing things you would normally hold back.  Character traits become more intense in your loved ones causing you to think they have changed when really the behaviour you are witnessing reflects what has always been present but they were previously too inhibited to show.  I saw this in my own father.  He had a temper but without his inhibitions he now unloaded it on my mother, his caregiver, or directed towards my brother.  This was most upsetting for my mother especially as she remembered him never to have a harsh word in her direction.  I however, recalled his temper vividly but prior to his disease he would have never directed it towards his wife or family.   Understanding and giving an outlet to express feelings they may not otherwise be capable of expressing or express inappropriately can go a long way towards helping everyone cope with dignity.
Finally, never under estimate the impact of being with peers.  There is an ease that comes in knowing that those around you are in the same boat.  This applies not only to caregivers who benefit immensely from the support of other caregivers but dementia sufferers as well.  They too are comforted by this relationship.  I share these things because I have seen how they reach a place within people that goes beyond memories or comprehension.  It is a place still intact, untouched by their condition.  This is where emotion rules.  It's not about logic but rather how they feel.  No matter how advanced the dementia may be a person's emotional memory can always be reached.  What do I mean?  I mean they will know, remember and understand how they were made to feel.  This is why art and music are such effective tools for so many.  They are medium to reach this place within.   It transcends memory, language, judgement, and cognition.
Having expounded on the more philosophical side I will be happy to share the nuts and bolts of how-to from the Arts & Alzheimer's program in a future article so stay tuned.
About the Author Dr. Marjorie Moulton
Executive Director & Founder, We Rage We Weep Alzheimer Foundation
Dr. Marjorie Moulton, a 22-year resident of Victoria, BC, began her career in allopathic medicine and psychology in 1989.   A graduate of the International College of Traditional Chinese Medicine, Dr. Moulton, earned her doctorate in Oriental Medicine, ran a successful private acupuncture practice in Victoria for 12 years and taught 2 years for Oshio College of Acupuncture and Herbology.  Sense its inception in 2007, Dr. Moulton has served on the Board of Directors for the national Alzheimer Foundation for Caregiving in Canada (AFCC) – Canadian arm of the Alzheimer Foundation of America (AFA).
After the loss of her father to Alzheimer's in August of 1995 and following on the acclaim of her mother, June Fuller Moulton's book We Rage, We Weep: A Rural Caregiver's Experience Coping with Alzheimer's Disease published in 2000, Dr. Moulton founded We Rage We Weep Alzheimer Foundation in January 2006.
Career & Foundation Milestones:
May 2006 – the Foundation received its charitable status
January 2008 – Dr. Moulton & David Rittenhouse started Project Lifesaver of Greater Victoria
April 2011 – Dr. Mouton launched Arts & Alzheimer's in partnership with Juan de Fuca Arts & Crafts Guild and Louise Rose
Currently Dr. Moulton is working on implementing an innovative new companion program with partner organization Lifetime Networks