Newsletter – February 2014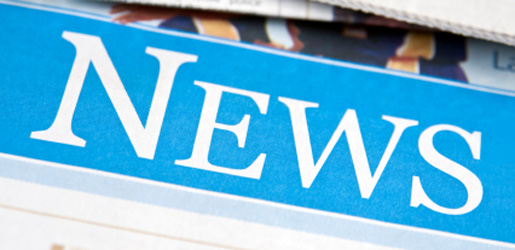 Back to Newsletter Archive | Back to Island Voices
February 2014
The following article was submitted to Seniors 101 by Carole James, MLA for Victoria-Beacon Hill. The article focuses on compassion regarding the care and planning for seniors which been totally lacking by the provincial government since 2001. This lack of compassion is obviously deliberate because the subject has been brought to their attention very eloquently and simply from at least 2 very competent sources over the past 3 years.
 The Ombudsperson' report that is linked in the following article and  was the focus of our March 2012 newsletter.
 The report  Evidence-Based Policy Prescription for an Aging Population, authors Chappell and Hollander, which was featured in 101's August 2011 newsletter. http://seniors101.ca/newsletter/newsletter-august-2011
Both reports concluded, amongst other things, that we need to put home care back into health care to allow seniors to live with dignity and independence. For this to happen we need compassion not lip service and pipe dreams.
Roy Summerhayes.
Standing Up for Seniors
By Carole James,
MLA, Victoria-Beacon Hill
Opposition Critic for Children and Family Development
Seniors have worked hard to build a province that is a place of opportunity, safe communities and exceptional services. Their taxes, contributed over many decades, have helped to pay for our infrastructure and the social safety net that distinguishes Canada as supremely livable, progressive and fair.
Our seniors are an enormously valuable resource to our communities. The province would be in dire straits without the thousands upon thousands of hours seniors donate to community organizations each year, as well as the family and economic support that seniors quietly and diligently provide.
It's time for a grateful society to show more respect for seniors who have given so much.
As seniors age, we need to ensure supports are in place to care for them with dignity and respect. Government must be building a system that includes a range of services and care, and do it in a way that helps seniors to be as independent and mobile for as long as possible.
When families and spouses take on the care of their loved ones, they sometimes need the relief provided by respite care. Without this support, caregivers can become exhausted, and it's vital that the system can respond to their needs to prevent additional illness.
There are smart ways to deliver services. For instance, more investment in homecare is good for seniors and saves resources.
The Ombudsperson's report on seniors, released two years ago, included a blueprint for government to follow including standards for care homes, consistent care across the province and better transparency. But government has been very slow to act on the 176 specific recommendations. Many have been completely ignored.
(Here is a link to the March 2012 article on the Ombudsperson's report: http://seniors101.ca/newsletter-march-2012/)
One of the recommendations called for the establishment of a seniors advocate – something the Opposition has been pushing the government to do for years. Legislation to enable the appointment was passed before the May 2013 election, yet 10-months later an advocate has still not been named to the position. We're told it is coming this spring.
Now more than ever, B.C. seniors need an advocate who will stand up, hold the government to account and demand better care for B.C. seniors. It's essential for us to comprehensively address the serious issues facing seniors such as elder abuse, neglect, isolation, and a lack of standardized care at some residential facilities.
Unfortunately the government's legislation doesn't give the seniors advocate the kind of independent authority that the Opposition wanted. This position will be part of the Ministry of Health. But at least it's a start.
We should be making life easier for seniors, but fee increases and cuts to discounted fare programs, like those at B.C. Ferries, are only shifting greater economic burden onto our oldest citizens. Immediately after the election, the government implemented an uncaring wheelchair tax on seniors who rely on them for their mobility and quality of life. This was reversed because of the public outcry, but that's not a way to run government!
That's not fair, and it's not right.
Province-wide, a lack of investment in homecare and residential care is contributing to overstressed emergency rooms. Over the past 13 years, government has paid only lip service to improving community-based care, and our hospitals and patients are paying the price.
When we hear stories, like the 90-year-old blind woman who was discharged from Delta Hospital into the night with no support, something is obviously wrong. A review is needed to ensure that proper procedures are being followed, and that it won't happen again.
We can do better, and I am committed to compelling government to act. I'm so very grateful for the opportunity to work with seniors, respect their voices, and learn from their wisdom and knowledge.
1084 Fort Street
Victoria, BC V8V 3K4
Phone: 250 952-4211
Carole.James.mla@leg.bc.ca
www.carolejamesmla.ca