Airlines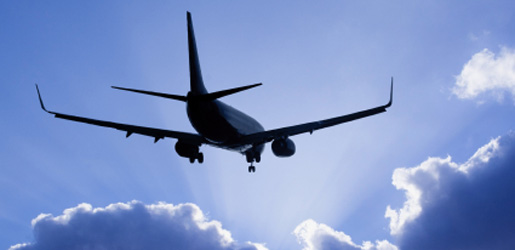 Seniors & zoomers community guide to Vancouver Island including shopping, restaurants, hotels, real estate, airlines, financial planning, investment advisers, brew pubs, wineries, vineyards, resorts, bed & breakfast, retirement facilities, assisted living, long term care, private home care, private health care, health care products & services, mind-body-spirit, service clubs Canadian forces, sports, golf, museums, attractions, art galleries, cinemas, casinos, concerts, live theatres, kayaking fishing & wild life watching charters, marinas.
Vancouver Island Zoomers & Seniors Guide and Directory to Tourism and Travel
Make sure you have adequate travel insurance before you step out of BC.
Click on banner ads to open them.
Airport Butler   www.airportbutler.ca
Airlines
Air Canada
888-247-2262  www.aircanada.com
Air China
604-685-0921  www.airchina.com
Air New Zealand
800-663-5494  www.airnz.com
Air North
800-661-0407 www.flyairnorth.com
Air Pacific
800-227-4447  www.airpacific.com
Air Transat
877-872-6728  www.airtransat.ca
Alaska Airlines
800-252-7522  www.alaskaair.com
All Nippon Airways
888-422-7533  www.ana.co.jp
America Airlines
800-433-7300  www.aa.com
America West
800-235-9292  www.americawest.com
Asiana Airlines
800-227-4262  http://flyasiana.com
British Airways
800-247-9297  www.british-airways.com
Canadian Air Charters
604-207-2471  www.canadianaircharters.com
Cathy Pacific Airways
604-606-8888  www.cathypacific.com
China Airlines
604-682-6777  www.china-airlines.com
Delta Airlines
800-221-1212  www.delta.com
Eva Air
800-695-1188  www.evaair.com.tw
Harbour Air
800-665-0212 www.harbour-air.com
Helijet Airways
604-273-1414  www.helijet.com
Highland Helicopter
604-273-6088  www.highland.ca
Horizon Air
800-547-9308  www.alaskaair.com
Japan Airlines
800-525-3663  www.jal.com
KD Air
800-665-4244  www.kdair.com
KLM
800-447-4747  www.klm.nl
Kelowna Flightcraft
250-491-5500  www.flightcraft.ca
Korean Air
800-438-5000 www.koreanair.com
LOT Polish Airlines
800-668-5929 www.lot.com
London Air Services
604-272-8123  www.londonair.ca
Lufthansa
800-563-5954  www.lufthansa-ca.com
Martin Air
800-627-8462  www.martinair.com
Northern Thunderbird
800-963-9611  www.ntair.ca
Northwest Airlines
800-225-2523  www.nwa.com
Orca Airways
888-359-6722  www.flyorcaair.com
Pacific Coastal
604-273-8663  www.pacific-coastal.com
Saltspring Air
877-537-9880  www.saltspringair.com
Scandinavian Airlines
800-221-2350  www.scandinavian.net
Singapore Airlines
604-689-1223  www.singaporeair.com
Skywest Airlines
800-701-9448  www.skywest.com
Tofino Air
866-486-3247  www.tofinoair.ca
United Airlines
800-241-6522  www.ual.com
United Express
604-273-1414  www.helijet.com
West Coast Air
800-347-2222  www.westcoastair.com
Westjet
800-538-5696  www.westjet.ca
Airports
Victoria International Airport
#201-1640 Electra Blvd
Sidney, BC
250-953-7533  www.victoriainternationalairport.com
Nanaimo Cassidy Airport
3350 Spitfire Road
Cassidy, BC
250-245-4191  www.nanaimoairport.com
Qualicum Beach Airport
Ravensbourne Lane
Qualicum Beach, BC
250-752-6921  www.qualicumbeach.com/airport_index.asp
Tofino Municipal Airport
3008 Fifth Avenue
Port Alberni, BC
250-720-2700  www.acrd.bc.ca/cms.asp?wpID=168
Comox Airport
1250 Knight Road
Comox, BC
250-897-3123  www.comoxairport.com
Campbell River Municipal Airport
2000 Jubilee Parkway
Campbell River, BC
250-923-5012  www.crairport.ca
Port Hardy Airport
3675 Byng Road
Port Hardy, BC
250-949-6024  www.porthardy.ca/siteengine/activepage.asp?PageID=33
Return to the top of
Zoomers & Seniors Guide and Directory to
Vancouver Island Airlines & Airports